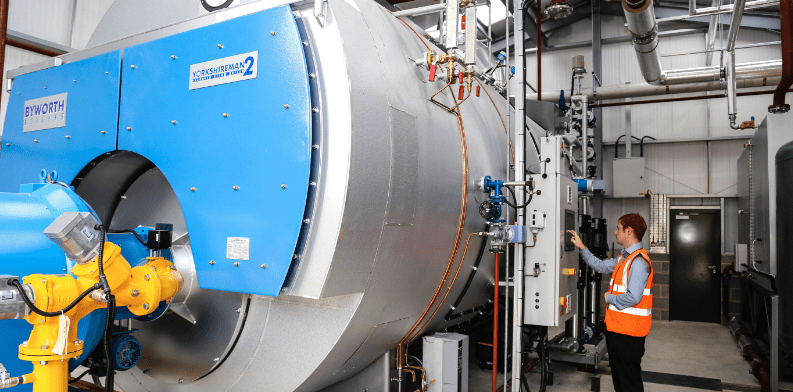 ​Commercial Heating Manchester's industrial division have been working harder than ever on a string of large new projects. These include installing a new heating system at an office tower block in Eccles, and a fast food chain restaurant in Manchester, amongst many others.
Industrial heating is generally like any other commercial system, but on a much larger scale. Where one domestic sized boiler may be sufficient to heat a small shop or office, for a large industrial unit like a warehouse or factory, much larger boiler units are required. These industrial boilers come in 3 variations, steam, hot water, and bio mass or waste heat boilers. They can be gigantic in size, and are typically about the size of a large van. These industrial heating units usually have to be custom built.
Industrial heating units are fully customised to the clients requirements, and because they are built to very high and exacting specifications they are extremely efficient, cost-effective and future proof. Most companies would never need to replace their industrial boiler, and some come with a 100 year guarantee.
Because of the nature of industrial heating projects, the installation time is usually longer than that of a standard commercial system, and of course is more expensive. The solutions we create are tailored to our clients exacting requirements, so a lot of planning and project management is required.
If you have an industrial heating project give out expert team a call today for a free site visit and appraisal from one of our specialist engineers.